Perth's Safest Treatments
Family, Pet & Environmentally Friendly
Complete Customer Experience
From Start To Finish
Termite Management
Inspections, Treatment & Control
Weed Free Lawns
Starting From Only $165!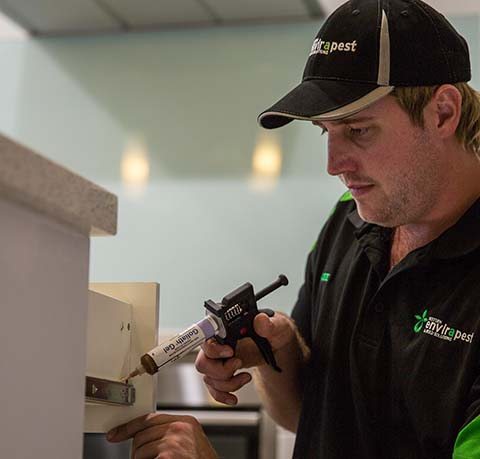 Perth's Safest Treatments
Family, Pet & Environmentally Friendly
Weed Control
Residential, Commercial & Rural
Commercial Pest Control
Get Your FREE Site Audit Today!
Complete Customer Experience
From Start to Finish
How Can We Help You Today?
I'm having problems with…
Providing Perth With Environmentally Safe Termite, Pest & Weed Control Solutions
We provide all aspects of pest control, weed control and termite management solutions to Perth and its surrounding communities. We pride ourselves on providing a complete customer service experience that genuinely separates us from our competitors. We care about developing long lasting relationships with each and every client – You're not just a number to us. Perth pest control businesses are in abundance, choice is everywhere. However – workmanship pride, value for money, technical experience and safe application methods – are not. Envirapest are a fully insured business that offer all of these things along with accountability, integrity and an environmentally safe and conscious approach to all of our services.
Concerned About Termites? 
Don't be. We're here to help!
Finding termites in, or around your home can be a stressful situation – and for good reason. Unfortunately, most people are unaware that termite damage or activity is not covered under most home insurance policies. This is where employing a company with the right tools, experience and knowledge is paramount. Envirapest provide all aspects of termite management combined with the latest termite detection technology for all our property inspections, baiting and monitoring systems, barrier treatments, and spot treatments.